Try 2021
Had a little email exchange with Dave Collum this week. We go way back, more than two weeks even. It's been a while though, Twitter cut me off from Dave's tweets ages ago for some reason, and that's just one person I know they did that with; how many others, no clue. My Twitter followers, @AutomaticEarth, have been just below the same certain number for years.
Regularly a few hundred are shaved off, and then they slowly revert back to just below that number. I don't even care anymore. No more than I care about Facebook shutting down our account without any explanation. Let them be. We should not depend on these people, that's just a bad idea.
Anyway, so Dave was reacting to a mail I sent him of the October 26 Debt Rattle -he's always remained on one of my mailing lists- and that's how we started talking again. Dave:
I have never spent a year so completely baffled by the world as this year. Nothing makes sense to me without invoking some seriously bizarre thinking (which I am not averse to doing.)
My reaction:
The game hasn't even started yet. We're still just warming up. Still, baseball is not the right analogy, that's a civilized sport, this will feel much more like gladiators in the Forum fighting to the death. Biden has neither the energy not the -killer- instinct for that.
Yes, Dave, like Jim Kunstler, and like me, and many other people, have changed our views and positions on American politics quite a bit over the past 4-5 years. Mostly independently of each other. We just recognize the same patterns.
I think it's fair to say that we all realize that there may be a million things wrong with Donald Trump, but there's a lot more wrong with collusion to unseat a fairly elected president.
And that is what we all have faced. The FBI, and Robert Mueller, opening a years-long investigation based on a report that they already knew was fake, paid for by the DNC and Hillary campaign, relentlessly edged on by the -former- "media" sympathetic to that same campaign, and ending in absolute crickets, trying to save face by accusing Julian Assange and 13 Russians.
We have reached whole new depths with Robert Mueller and Andrew Weissmann. So, yes, sure, we all feel a bit vindicated when it turns out that the collusion was not on the Trump side, but on the DNC one, and very much on the Biden family's one.
That the DNC media refuse to report on that hardly matters anymore.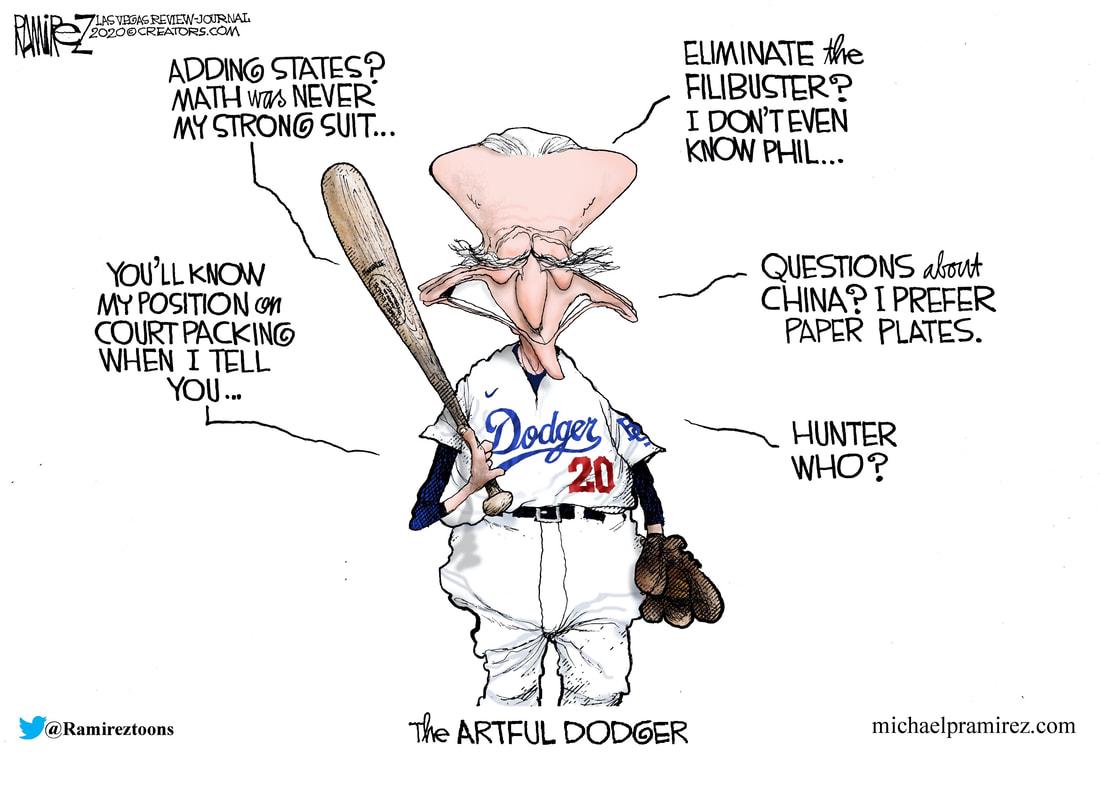 They'll have huge problems if Biden wins, because their day-to-day coverage has been based exclusively on Trump and scandal and intrigue for 5 years now, and they don't remember how they used to make money without that, with just reporting honestly on what is going on. Trump is their golden goose. What will they do, report on Joe hiding in the White House basement? "Today, Joe slept only 12 hours!" Truman Show.
They will have even bigger problems if Trump wins, since that means his supporters will come after the entire DNC/FBI etc. cabal, including the media. I've often said that Michael Flynn lawyer Sidney Powell will not be satisfied anymore with a full exoneration of her client, and her legal team is sure to have accumulated an entire library of fabricated media pieces against him on top of FBI and Judge Sullivan "mishaps"…