Get ready for the helicopters.
Several years ago, when conventional wisdom dictated that to push inflation higher and jumpstart lethargic economies, central banks have to push rates so low as to make saving punitive and force consumers to go out and spend their hard earned savings, several central banks including the ECB, SNB and BOJ crossed into the monetary twilight zone by lowering overnight rates negative.
Then, year after year, we would hear from the likes of Kuroda and Draghi how the BOJ and ECB will continue and even extend their insane monetary policy, which now includes the purchase of 80% of all Japanese ETFs…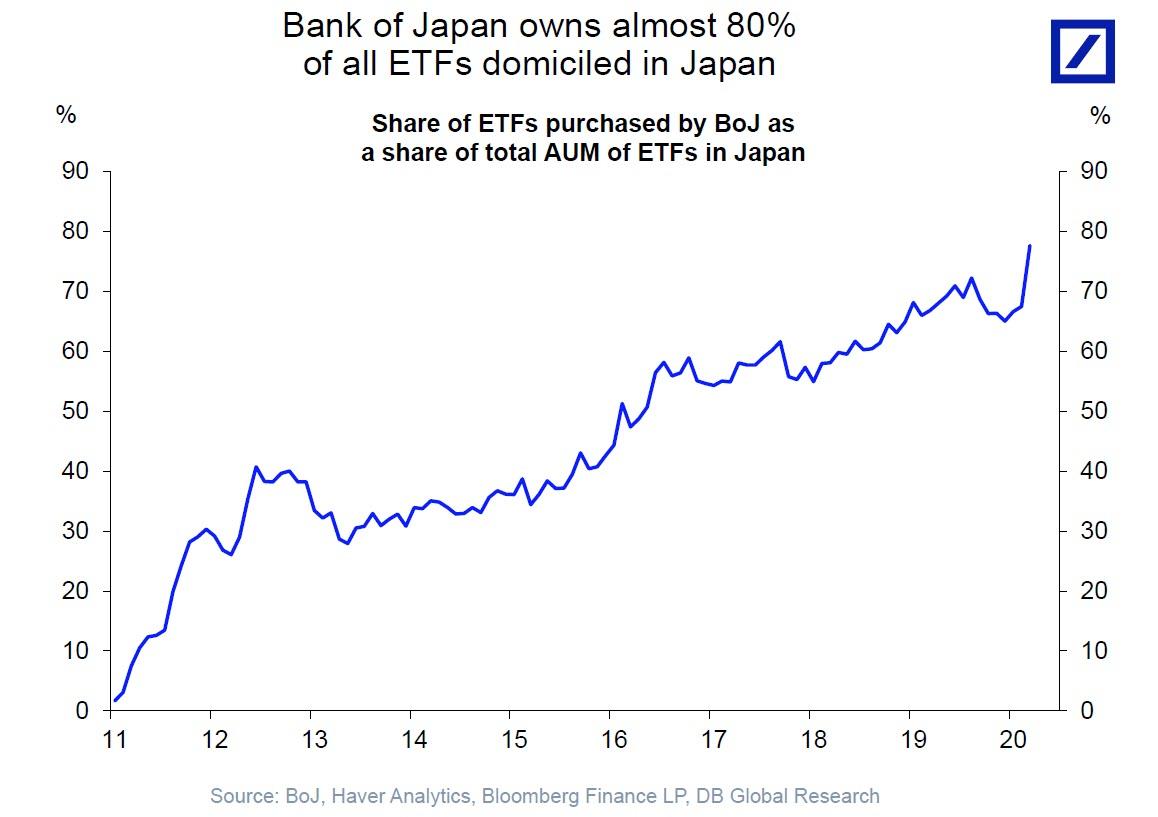 … until the central banks hit their inflation targets of 2%.
And yet, year after year, the BOJ would not only not hit its inflation target but appeared to drift ever lower, as did the ECB, SNB and any other bank that had gone NIRP, confounding all economists and central bankers: why was this happened if rates were negative? Why were consumers not taking their money out of the bank and spending it, pushing inflation higher?
Nobody had an answer, until in late 2015, we offered a glimpse into what was structurally flawed with this "model": using a report by Bank of America, we showed that not only had household savings rates not declined in countries with negative rates, they had in fact risen. There was a simple reason for this, as the BIS had highlighted: ultra low rates may perversely be driving a greater propensity for consumers to save as  retirement income becomes more uncertain.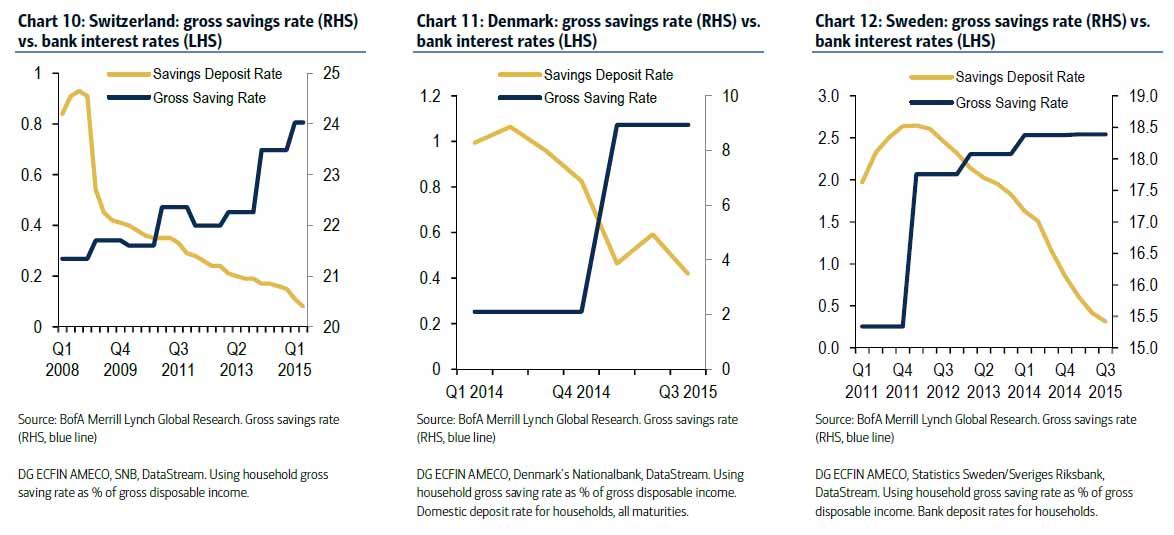 What logically followed from this is that inflation would also track rates lower, resulting in a crushing blow to economic orthodoxy where the only weapon central banks had left to spark an economic – read inflationary – recovery was to ease monetary conditions even more in hopes that eventually they would drop low enough to spark the long-awaited recovery.

It never happened, even though amusingly it was all the way back in 2015 that we predicted – correctly in retrospect – just what the monetary endgame is:
fear not: when even "moar" QE and NIRP do not work, and the economists of the ECB admit the "monetary twilight zone" was a disaster, there is one last "tool" they can and will use – helicopters. Because when it comes to printing money, whether in digital reserve format, or physical paper format, there is literally no limit how much can and will be created to achieve what is the endgame of the current monetary dead end: the total destruction of fiat as a store of wealth in order to preserve the global equity tranche while wiping away a few hundred trillion in debt.
Thanks to covid-19, we have now moved beyond merely the "twilight" and are now in the "helicopter" zone…