By James Corbett and cross-posted from Steemit
I kicked off 2017 with my customary look at the year ahead. The year's prediction? "2017: The Year of Technocracy." As I observed those many months ago:
"I find it more and more difficult to shake the conviction that technological developments will shape the narrative of 2017. If this does turn out to be so, it would hardly be the start of some new, never-before-seen trend. Yet even though it's no longer novel to observe that the pace of technological change is accelerating, there are certain inflection points where those changes stop being so theoretical and start impacting our daily lives. I contend that we are living through one such inflection point right now and that it will manifest in all sorts of ways over the next year."
So how did that prediction fare? Well, if this headline from the loyal propagandists at Bloomberg doesn't tell the story, nothing does: "Why Some Nations Are Warming to Technocracy."
Warming, indeed.
As I indicated at the start of the year, my point isn't that there's something new in the concept of rule by a technological/scientific/engineering "expert" class. As attentive viewers of Why Big Oil Conquered the World will recall, that idea has been kicking around under the name "technocracy" since Howard "Total Fraud" Scott and King "Peak Oil" Hubbert incorporated Technocracy Inc. in 1933, and it was kicking around under other names before then.
And it's not that there's some new trend in technology itself. Granted, the one thing that Kurzweil and the singularists are right about is that the rate of technological innovation is exponential, but I'm not saying 2017 marked some magic inflection point in that exponential trend.
My point is that the PR campaign for technocracy has now kicked into full swing, and we're starting to see what a world of tech gadgets engineered and programmed by an elite technocratic class (at the behest of their billionaire backers) would really look like. And as scary as that prospect is, that's not the worst part. The worst part is that the vast majority of the general public is going to clamor for such a world.
Case in point: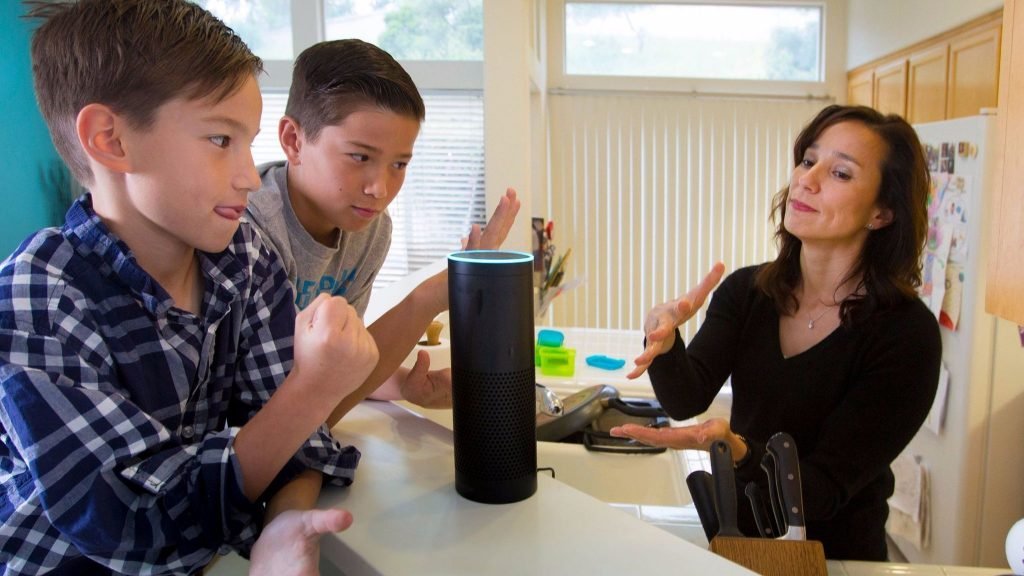 Yes, the Amazon Echo, that spymaster's dream-come-true that I featured in my original "Year of Technocracy" article. As you'll recall, I was writing about the case of James Bates, on trial for the death of his co-worker, Victor Collins, at his Arkansas home in 2015. As I noted at the time, prosecutors were pressuring Amazon to hand over the records of whatever Bates' Echo had recorded in his home that day. For those keeping track at home, Bates eventually saved Amazon the hassle of pretending to fight the request by voluntarily handing over the records and the charges were eventually dropped.
But still, here we are. We live in a world where a little device is sitting their in our homes (well, not my home, but you get my meaning) listening to absolutely everything we say and do, recording that data and (presumably) beaming that info back to its corporate mother ship. And this is not some nightmarish sci-fi dystopia where Big Brother has forced everyone to install this dastardly device. People buy it…